March 14, 2017
On March 5, we celebrated Hinamatsuri, a Japanese holiday commemorating the strength and health of women. It's become an annual fete at Umami Mart. We display ohinasama, (traditional dolls for the holiday) made by Yoko's mom, and invite everyone to join us for an afternoon of snacks, amazake, and doll viewing. It's always a rowdy event with kids running around and we've loved watching them grow as each year has gone by.
Yoko's mom made amazake (sweet, non-alcoholic sake) from scratch and also brought some rice crackers. Amazake is traditionally enjoyed for Hinamatsuri.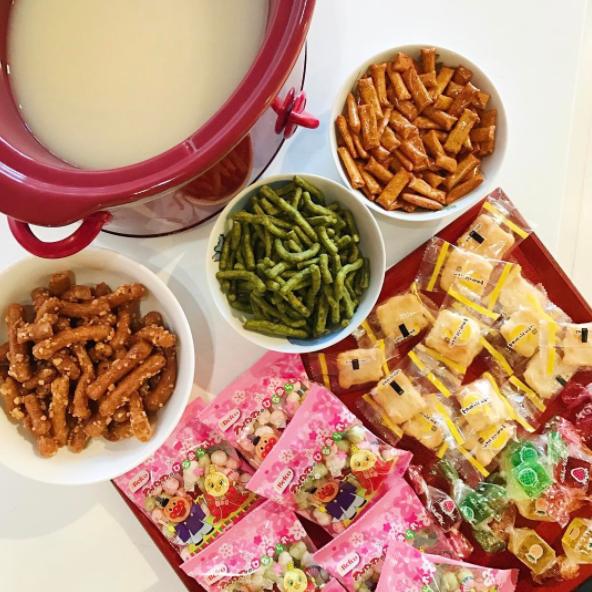 Check out these Anpanman ohinasama snacks!
Here are Chiha and Kei, standing with the ohinasama.
And the Dions with Tokiwa:
Here's our little superstar, Marianne:
And Mai and Kei. Yes, dudes are welcome to Girl's Day, too!
And last but not least, the Kross family, with newbie Frieda!!!
The families are growing and the party brought so much love to Umami Mart! We look forward to setting up the dolls again next March and inviting you all again.